Los cultivadores de Pelargonium Regal
En esta mini-serie, los cultivadores holandeses te cuentan sobre sus viveros y su pasión por el cultivo de Pelargoniums Regal.
El cultivo de plantas y el calor geotérmico
El cultivador de plantas Apartus es una empresa familiar de Poeldijk y se ha especializado en el cultivo de Pelargonium Grandiflorum. En este vídeo, Don Bruinen nos cuenta más sobre el Pelargonium Regal (Pelargonium Grandiflorum), cómo desarrollan nuevas variedades y cómo utilizan la energía geotérmica para calentar sus invernaderos. Apartus participa en el proyecto holandés de energía geotérmica "Aardwarmte Vogelaer". Para este proyecto, se perforó un pozo geotérmico. El proyecto reduce las emisiones de CO2 en 20.000 toneladas cada año y también ahorra los recursos de gas holandeses.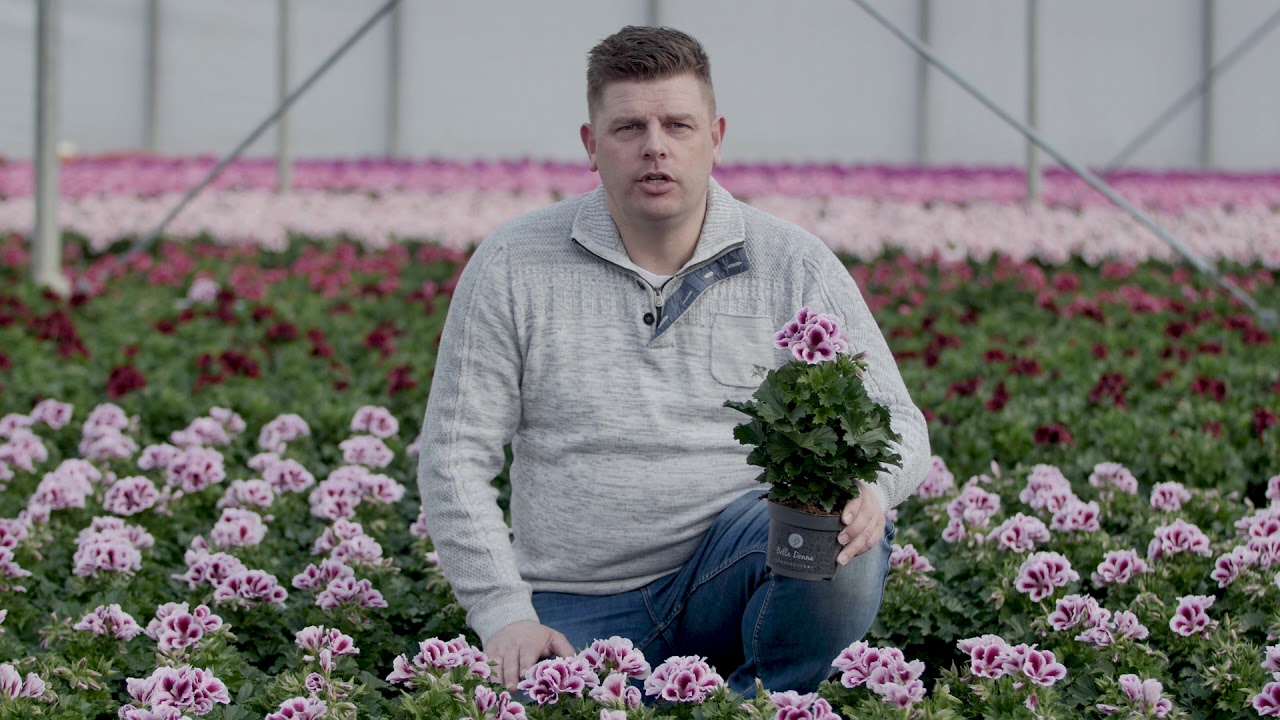 Billiard Champion and Plant Grower Bas van der Wilt
Bas van der Wilt has not only been an independent entrepreneur for 20 years but can also call himself a two-time Dutch champion at billiards. Amongst others, the nursery run by Bas van der Wilt has specialized in growing Regal Pelargoniums. This spring flower is also known by its Latin name Pelargonium Grandiflorum and is popular both as an indoor and outdoor plant. Just have a look at the extravagant flowers and you will immediately realize why its Latin name includes the word "grandiflorum".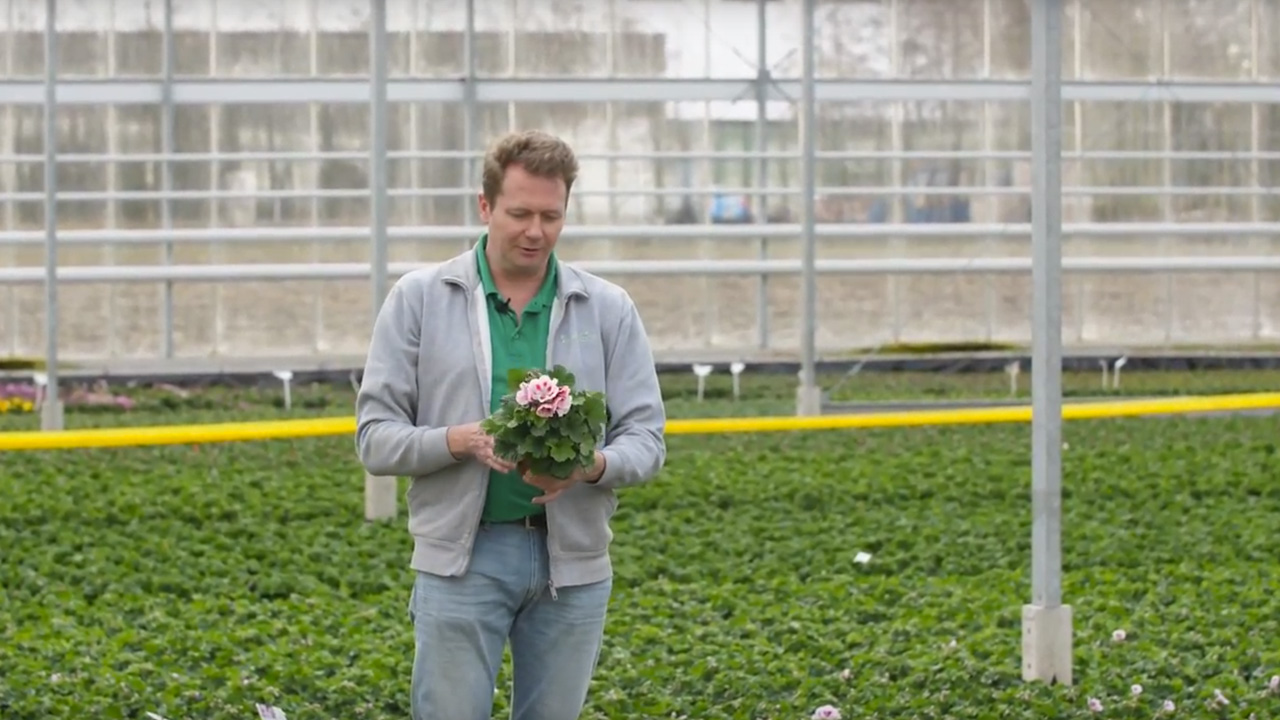 Father and Son Beijer grow Regal Pelargoniums – Bejafleur
Bejafleur is a family business based in the Dutch town Huissen in the region of Gelderland. Amongst others, this pot plant nursery has specialized in growing Regal Pelargoniums (Pelargonium Grandiflorum). In this video, father Bart and son Roel will tell you how they grow Regal Pelargoniums.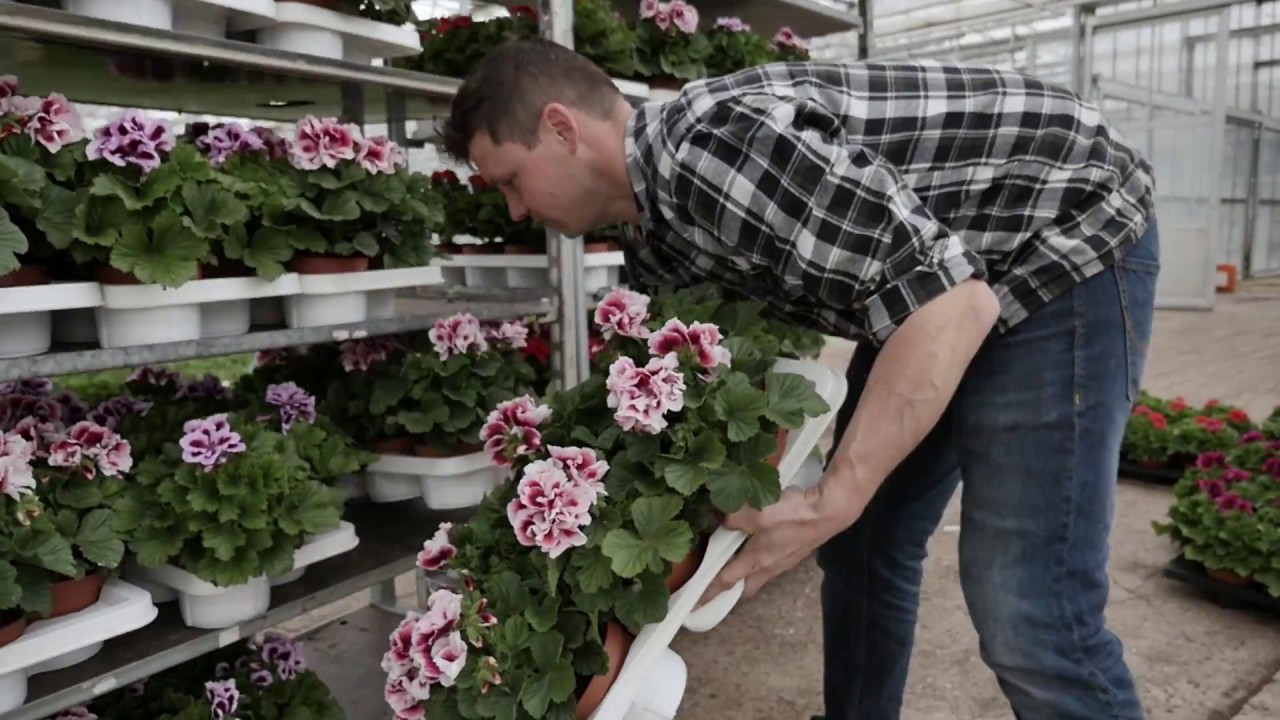 'Walking' Plants in the Colourful Greenhouse of Adrichem Potted Plants
The family business Adrichem Potplanten (Potted Plants) is based in a Dutch village called Monster (part of the Westland municipality). This plant grower specializes in cultivating Regal Pelargoniums (Pelargonium Grandiflorum), Cyclamen, Fuchsia, Capsicums (pepper plants) and Helianthus (sunflowers). In this video, plant grower Bas van Adrichem allows us a glimpse into his modern, colourful nursery where the potted plants 'walk' through the greenhouse, controlled by WPS (Walking Plants System).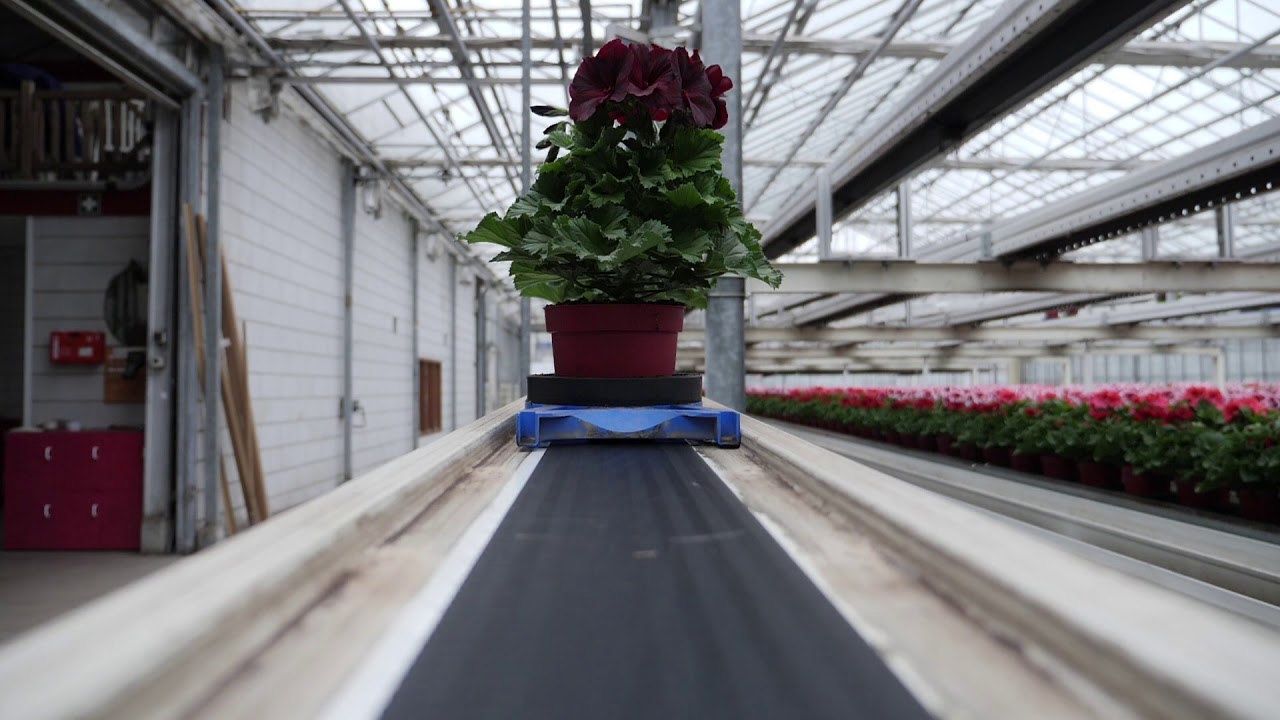 Watering System for Regal Pelargoniums at grower Bosplant
Bosplant is a nursery for flowering pot plants located in the Dutch coastal town Westland. Each season, this nursery grows a different plant. In spring, they grow the colourful Regal Pelargonium, also known as "Pelargonium Grandiflorum". This plant loves the sun and therefore needs a lot of water. Bosplant's grower Johan van Antwerpen explains how the nursery waters their plants.